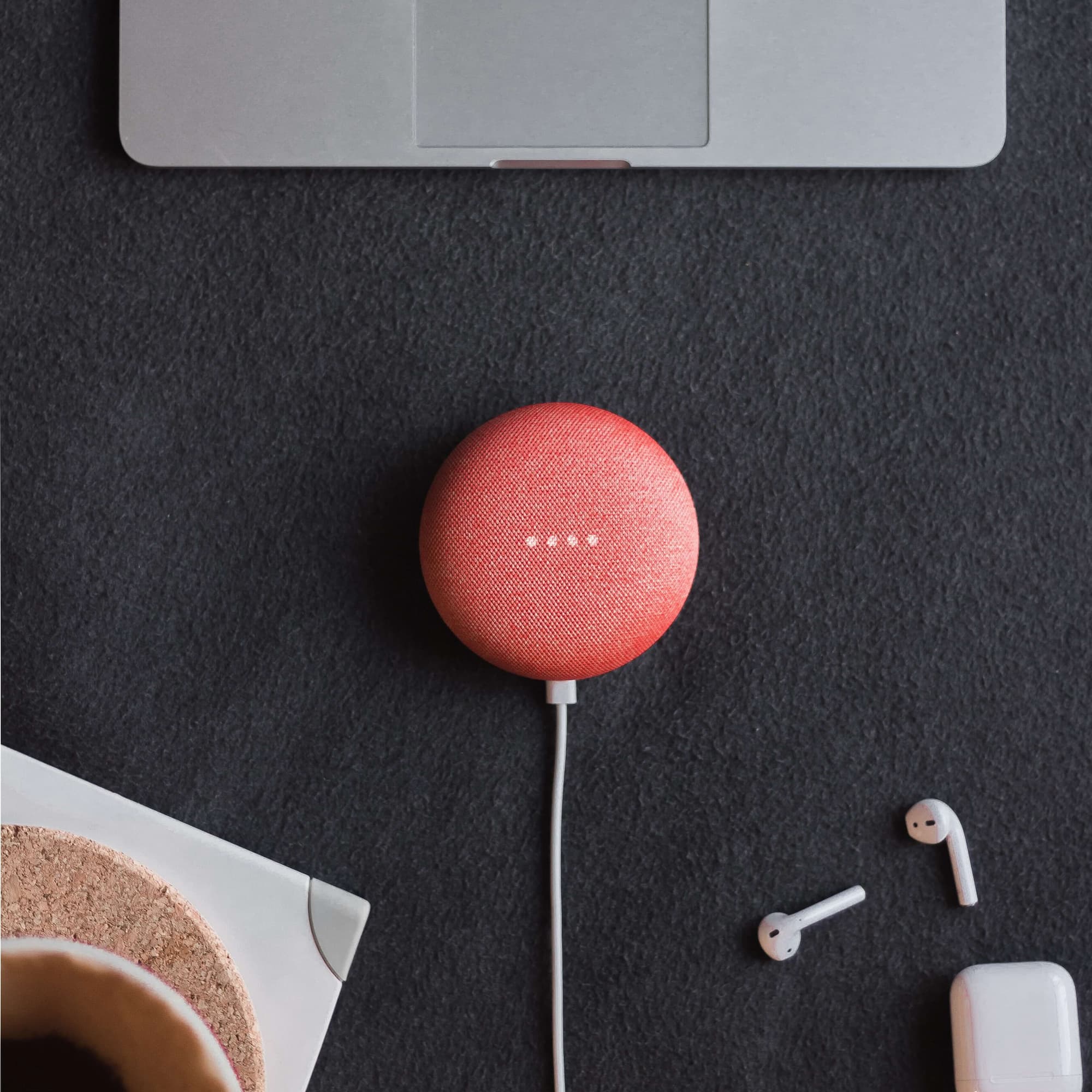 The rapid evolution of digital products and internet connection speed has meant that, throughout the world, more people are able to easily access the web and connect with others than ever before. While huge digital inequality still exists, for many of us gone are the days when we had to struggle for access to a computer (scheduling time alongside our families, public libraries or at our school) and listen through the dial tone to connect us to the internet. Digital experiences are now part of our everyday lives, and we have become intrinsically familiar with the devices at the palm of our hands.
Suddenly, our lives now include a whole ecosystem of digital devices, from smartphones to smart homes (your lights, your fridge, your tv). The technology that surrounds us today is intelligent and interconnected. No longer constrained by screens and visual cues, faceless, it expands beyond our eyes to include voice and gestures. It's predictive, automated, intelligent. We are calling these interfaceless experiences.
Siri was the first voice assistant we had in the palm of our hands, although we'd already interacted with digital assistants before (anyone remember being followed around by Microsoft Office's Clippy?). With phrases such as "Ok Google", "Hey Siri", and "What's up Alexa" becoming regular conversation starters, it's clear that interfaceless interactions have permeated our lives. By 2018, 26.2% of US Americans already had a voice speaker (with Amazon Echo having 61% of market share) (1), and it's expected that 8 billion digital voice assistants will be in use by 2023 (2)

As the Cortanas, Google Assistants and Alexas become part of our lives, we're collectively discovering how to communicate regularly with technology in new ways, without a clear visual interface. These experiences can anticipate our needs, listen and respond to our voices, and react to our gestures. Behind the scenes, our technology has become smart, intuitive, predictive, and interconnected - powered by Artificial Intelligence (AI), Big Data, and the Internet of Things (IoT), technology is coming together to create a seamless interfaceless experience for us.
In a world where digital goes beyond visual, we wonder - what is the role that designers must play?
Our role as designers of Interfaceless Experiences
Much of what we imagine today to be Interface Design is visual. But behind the visual is a smart architecture that enables a seamless User Experience. It's here designers will continue to play a crucial role: in crafting smart, simple, and useful products that think first about the users and what they will experience.
At the core, designing for interface or interfaceless experiences is remarkably similar. Whether with a visual interface or without, the same principles drive all digital product design - it has users at its heart and strategy in its mind.
Designers build with users at the centre, and craft products that are, above all, useful. We will remain guided by the desire to create outstanding user experiences, as we shift into a world that goes beyond single devices and visual interfaces. Our workspace has expanded, as we're now able to build into complex ecosystems (seen for example in Google's smart home, which connects your home devices into an integrated experience - your thermostat, entertainment, security system), and create in new spaces of user interaction (such as Magic Leap World, which now connects with Spotify and allows you to turn your rooms into your own musical dashboard).
The challenge we face as designers is to create stories and experiences that are built through words and numbers, requiring us to think holistically and build complex ecosystems that include a wide range of devices and interactions.
When creating interfaceless products, designers must continue to bring forwards the same skills they use when working with visual design
Start with empathy: consider users first and start from there. Understand their needs, pain points, expectations, jobs to be done. Build to solve real problems in real life - how will your users interact with your product?
Work from the context: the space in which users will interact with your product affects the experience you need to build. Consider the context in which your users are - are they driving a car, and have their hands and eyes busy? Are they at home cooking? Are they in a public place where they prefer not to use voice command?
Understand established interactions: think about already ingrained practices and behaviours from your users. How do they interact today through voice and gestures? Are there established gestures in the user experience that we can leverage or that we must avoid?
Think holistically: consider the technological ecosystem in which your product lies. Does it live in the cloud? Is it powered by Machine Learning or AI? What algorithms drive the experience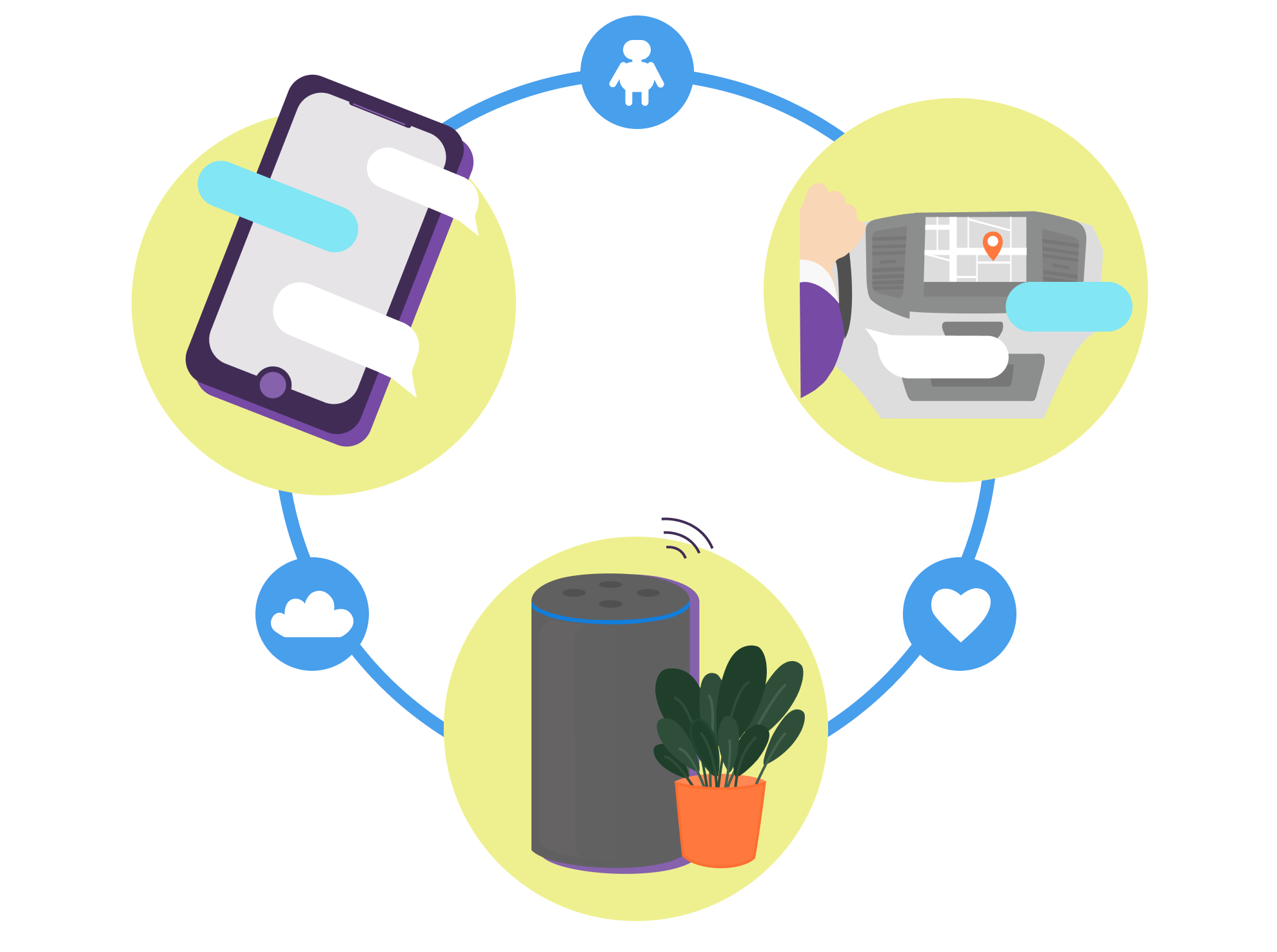 Today, we mostly think of "interfaces" as a visual screen through which we interact with products. However, voice assistance and gesture recognition are becoming a ubiquitous feature in many of our lives, changing how we understand and approach "interfaces" and digital experiences. The meaning we give to interfaces is expanding (or perhaps already has) beyond visuals and screens, to include auditory and haptic interfaces - making the design of these experiences perhaps even more critical.
At Potato, we've developed multiple voice-enabled solutions, and have a deep understanding of the requirements, complexities, and best practices that come with creating interfaceless experiences. Our projects have taken us through defining architecture and strategy for voice assistants in gaming as well as voice as a learning aid for children.
Powered by data and AI, we're designing products today that are smart, simple, and interconnected. With or without a screen, we will continue playing a pivotal role in creating products that bring joy to our users and make their lives better.
References
Kinsella, B. (2019). U.S. Smart Speaker Ownership Rises 40% in 2018 to 66.4 Million and Amazon Echo Maintains Market Share Lead Says New Report from Voicebot. Retrieved from: https://voicebot.ai/2019/03/07/u-s-smart-speaker-ownership-rises-40-in-2018-to-66-4-million-and-amazon-echo-maintains-market-share-lead-says-new-report-from-voicebot/ Perez, S. (2019). Report: voice assistants in use to triple to 8 billion by 2023. Techcrunch. Retrieved April 6th 2020 from: https://techcrunch.com/2019/02/12/report-voice-assistants-in-use-to-triple-to-8-billion-by-2023/